Bio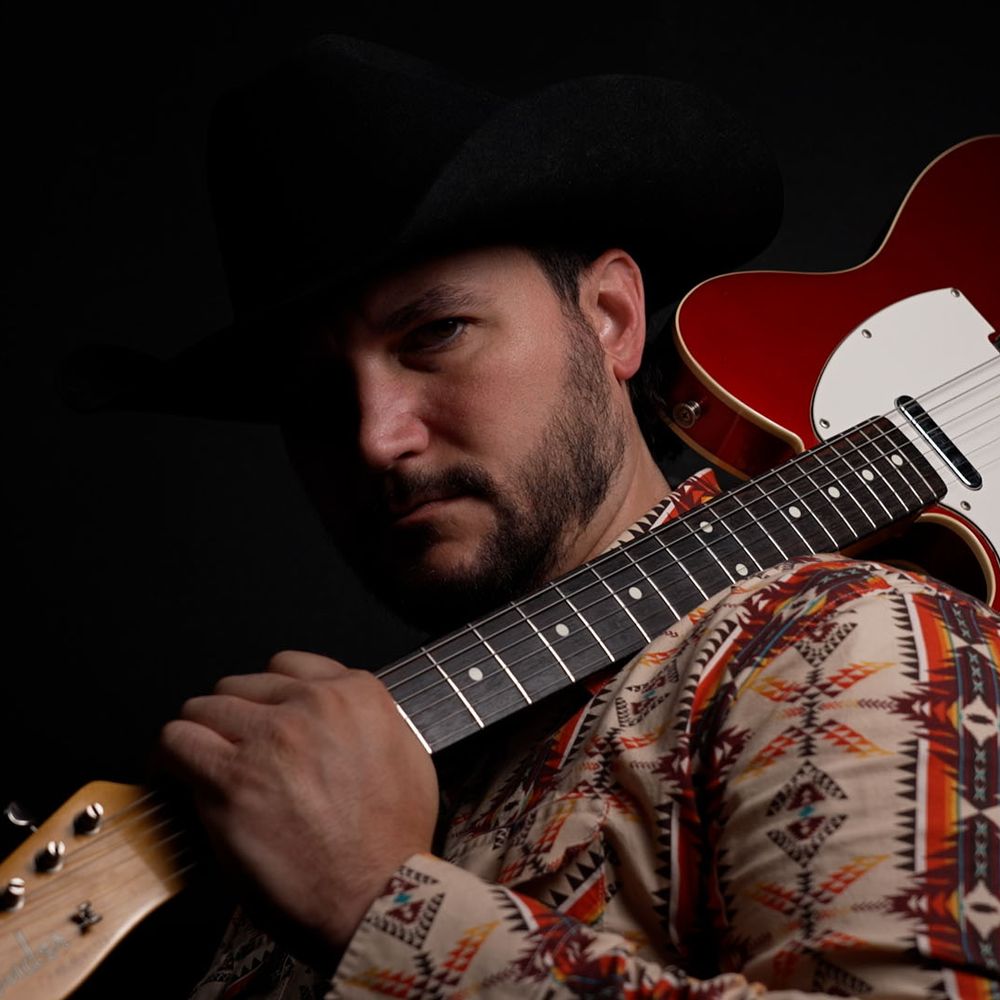 In the contemporary landscape of emerging artists, Aaron Tanner distinguishes himself through a unique fusion of vocal prowess, intricate guitar work, and lyrical depth. His resonant baritone voice and adept "chicken pickin'" technique merge with genuine songwriting to establish him as a multifaceted talent in the industry.
Growing up in a family of musicians, Aaron was surrounded by the rich tones of bluegrass and southern Gospel throughout his formative years. By the time he reached his early teens, he had already cultivated a passion for singing, playing the guitar, and writing songs. Throughout his adolescence and adulthood, Aaron accrued significant experience as he performed in various bluegrass and southern Gospel bands led by his family members.
In 2019, Aaron embarked on a solo career that reflects his unique artistic identity. Characterizing his musical style as "Too Country for the Church and too Christian for the bar," Aaron explores spiritually uplifting themes yet grounded in everyday life. "My music falls between the cracks," he states. "I endeavor to contribute positively to the world through my art. My faith influences a lot of my songwriting; it's my way of giving back for all the blessings I've received."
Aaron's debut single, "Ain't Nothing Wrong with Being Right," garnered significant attention, remaining in the Music Row Top 80 chart for seven consecutive weeks. This early success was further validated when Aaron became a finalist for the Georgia Traditional Country Artist of the Year Awards.
Whether delivering an intimate acoustic set or electrifying the stage with his band, Aaron infuses each performance with sincerity and passion. His music echoes the influences of country legends such as Waylon Jennings, Merle Haggard, Ricky Skaggs, and Randy Travis, yet Aaron's sound is unmistakably his own. With a soul reverberating with the spirit of tent revivals and the twang of Telecasters, Aaron Tanner's music invites audiences to reflect on their past, engage with their present, and consider their future in a profoundly moving way.